We are located at the eastern entrance of the Amari Valley, a blessed, fertile place. Opposite us we see Mount Kedros (1,777 m.) and Samitos (1,013 m.). Around us, picturesque villages, spread in the plain and at the foot of the mountains, each with its own Byzantine and Venetian churches. You can find impressive gorges such as the neighboring Platania or further west that of Patsos. Just 22 km to the east, is the beach of Agia Galini, with the best open-sea fish. Combine it with the archeological site of the Minoan palace of Phaistos.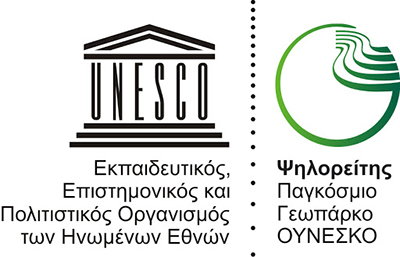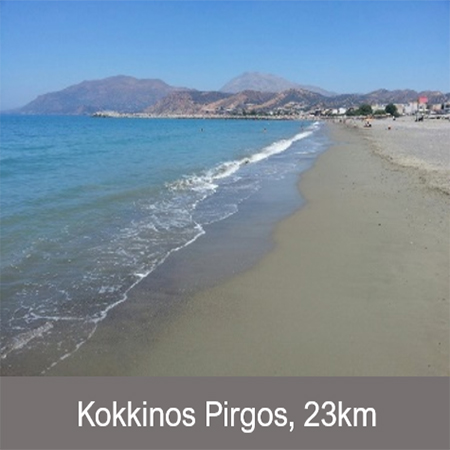 At the endless sandy beach you have as much space as you want. Beware of Caretta caretta turtles that lay their eggs in summer!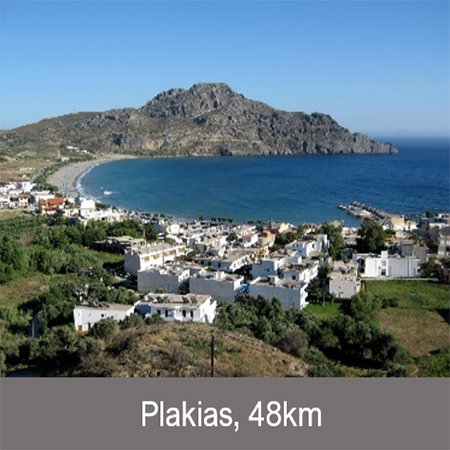 An entire area with excellent beaches. You pass through the imposing Kourtaliotiko gorge, before you arrive.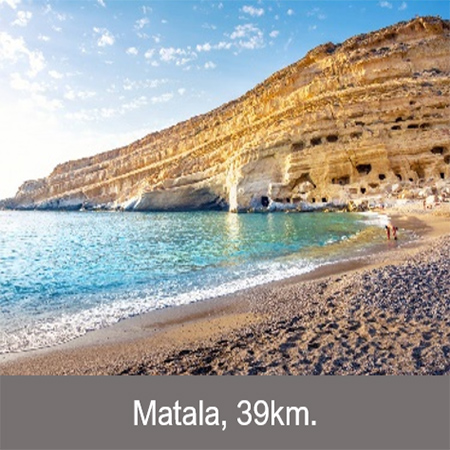 A small seaside village and a famous beach of southern Crete from the hippie era.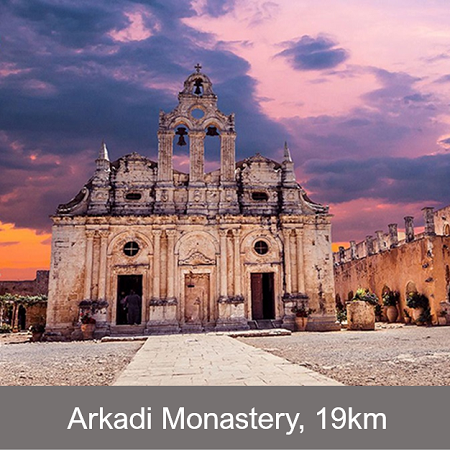 Here you will find information about the 1000-year history of the Monastery that is well-worth visiting.