Our sheep and goats feed on the wild native plants of the area. This makes the meat and milk tastier and healthier. The shepherds make cottage cheese, mizithra and gruyere. You can find askordoulakos (wild bulbs) from the top of Psiloritis but also diktamnus herbs from its slopes. It will be difficult to choose what to bring as a gift on your return, among the small sweet pies with local cottage cheese of our bakery, the chocolate confection with almonds of our patisserie or the local honey with turmeric! Our drinks are no different; the local refreshment called Biral, mournoraki, our specialty raki, or the wine of the Vidiano grape which has reached the ends of earth.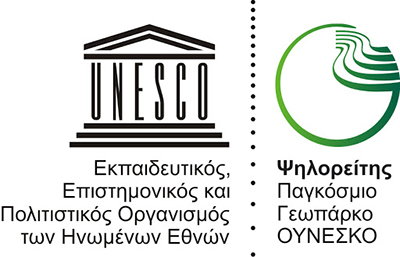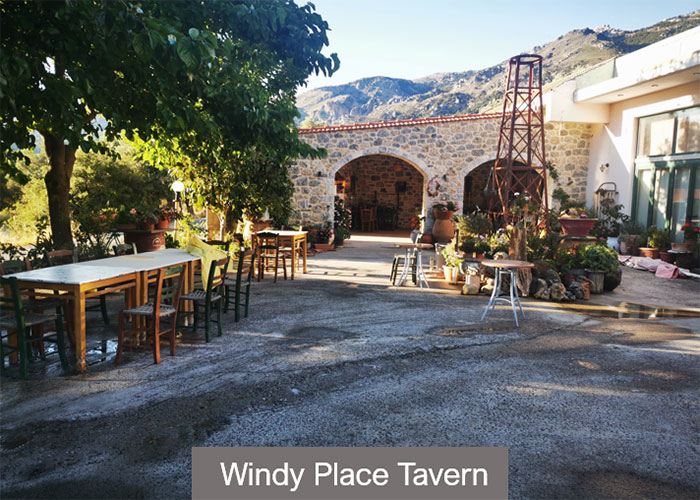 Dina and Yiannis only use local products. Most of them, even the meat, are their own production. Raki and wine are accompanied by wild artichokes, fresh cheese or ascordoulakos (wild bulbs). It is recommended to  call them in advance (Dina +306908648449) to prepare the most delicious food in Crete!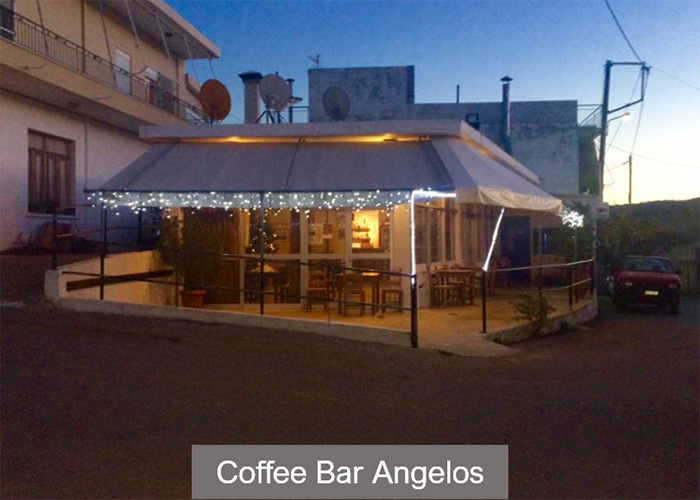 For the most authentic hanging out, raki that you pour yourself from the bottle, Margarita's appetizers, and stories from a super experienced, well-traveled bartender! Υou can listen to music from Loudovikos ton Anogeion to Jim Morrison! From morning until late at night. At the village square.
A classic patisserie with a reputation for its own confection with dark chocolate and local almonds. But also, for their cariocas (walnut chocolate bites), ice cream cakes and a front yard overlooking Psiloritis.
The best place under the huge plane tree in the central square; here is Pittakos! On Saturday nights it evolves into a grill with local meats, various cheeses, and wine.
And yes, the village has its own soft drink bottling company! A traditional business with local Psiloritis water, from the source of Macha, up on the mountain!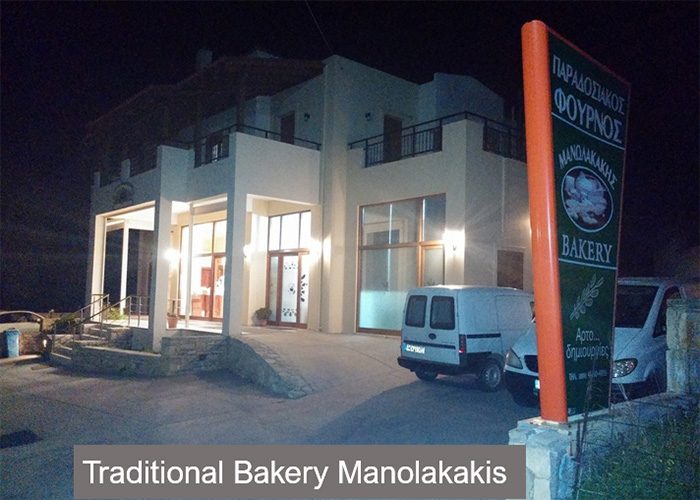 The Cretans know them for their wedding embroidered buns. Real Artworks!
Others, for their barley rusks or their cookies. But if you try their small sweet pies with fresh mizithra (cottage) cheese, vanilla and cinnamon, you will remember them forever!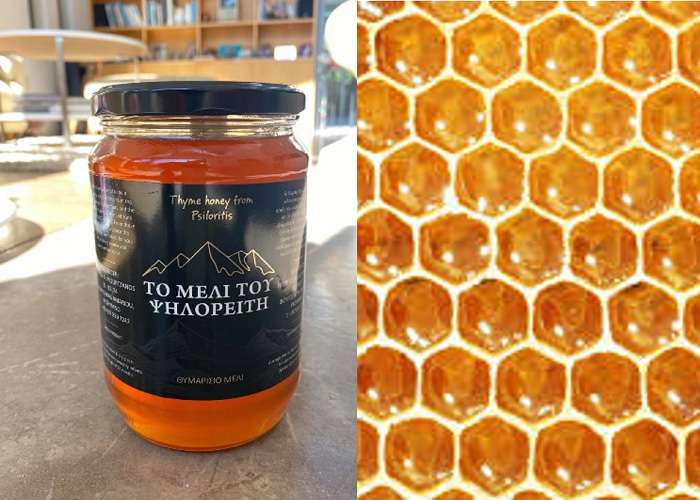 Psiloritis thyme honey can be found pure or with cinnamon. And for lovers of the Asian diet, with turmeric.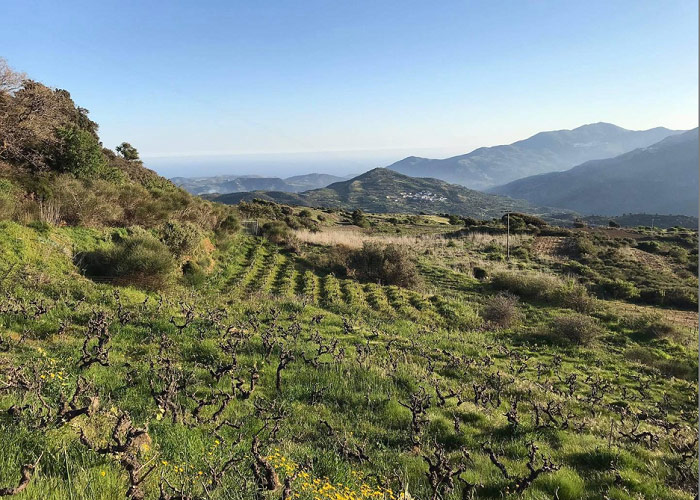 The local Vidiano variety has been cultivated continuously for centuries and did not disappear despite the phylloxera pandemic of 1900. The vineyard slopes overlook the Libyan Sea and the Amari Valley.
If you want authentic home-made products, aged raki, liqueurs, jams from local ingredients, vinegar, balsamic and olive oil from the rare variety of thick olives, then Windmill is the answer.