Everywhere, there are temples and chapels with historical, artistic, and ecclesiastical interest, dating back to the 14th century. On the main road, at the traditional alleys of the lower village, on the surrounding hills but also on the plain and in the meadows. Visit them and worship their holy images.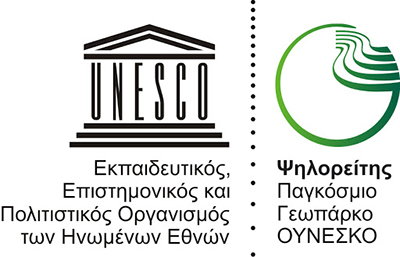 St George – Assumption of Mary is the two-aisled main parish church of the village. (Celebration: 23 April -15 August). The old church of St. George was demolished and rebuilt in 1873. In the parish center, located on the lower level of the church, there is the chapel of St. Catherine (Celebration: November 25).

Church of Panagia Kardiotissa, (Madonna of the Heart), from 14th century. Found at the location "Livada" and was once a nunnery. It is a church with a historical and artistic interest. There are remains of the cells of the monastery as well as tombs of the Andredakis family (doctor and vice Speaker of the Greek Parliament). 
On September 8 every year, within its very nice courtyard, takes place a celebration where the whole village meets.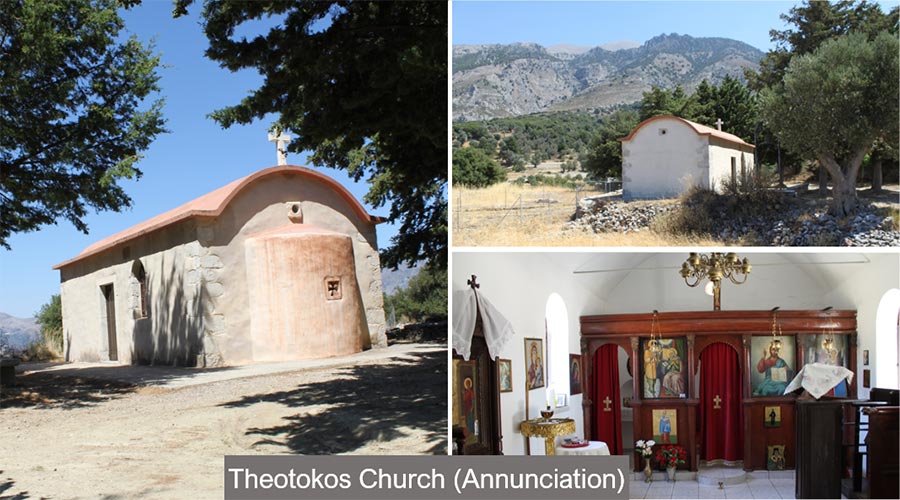 Annunciation of the Virgin (Celebration: March 25), on a hill. The old church was rebuilt in 1920. In recent years, it is customary for the village to meet in the courtyard on 1st of May.
One of the oldest chapels of the village, Agios Georgios (St. George) at the location of Mourtse or Mourtza, south-east of the village. It is a one-room, vaulted, built on the ruins of an older church and dates back to the 15th century AD (1411). The frescoes come from the same era.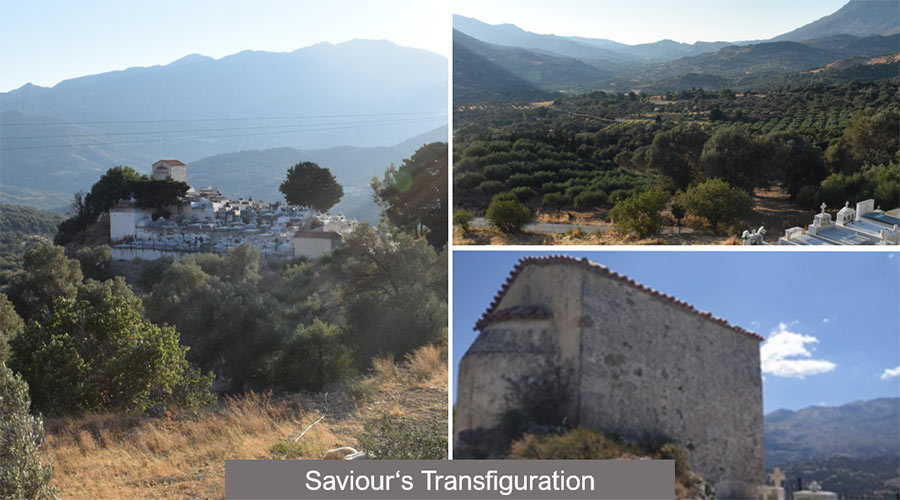 Transfiguration of the Savior Christ (Cemetery Church). (Celebration: August 6). Church of 1861 on a rock in the most imposing location of the village. According to tradition, it was built by a Christian janissary who killed the village priest and then repented.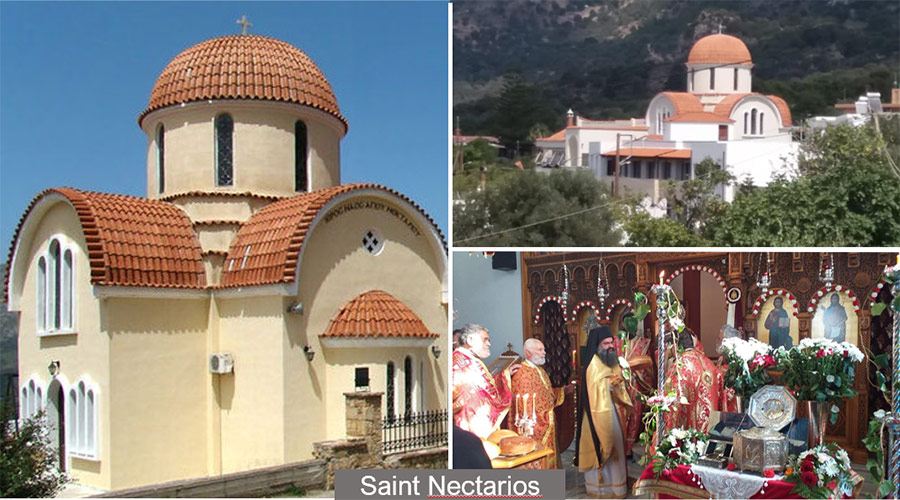 Agios Nektarios (Celebration: November 9), cathedral church of the second Seat of the Diocese of Lampi, Syvritos and Sfakion, on the main road, built in 1999.